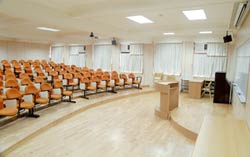 In accordance with originally established concept of the school and according to educational objectives of institutes of technology, we have planned and executed our mid-and long-range projects. The following are our main objectives to develop for the future.
1. Devoting financial and material resources to proceed with construction:
  Our Institute has actively made good use of financial resources and the school's property available and proceeded with construction to make better facilities for teaching, student activities, and living conditions.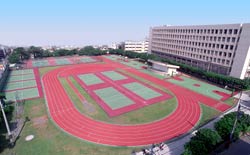 2. Broadly using multimedia-assisted teaching techniques:
  Our institute has actively encouraged the faculty to use multimedia facilities, such as computer laboratories, language laboratories, and audiovisual classrooms, to assist them to teach in order that teaching becomes more lively and multifarious.
3. Expending facilities of sporting and recreation:
  In order that students can train themselves physically and cultivate team spirit in competition to realize the objectives of education, our Institute has made good use of school's property available to appropriately distribute spaces to build a stadium and new-styled facilities for sporting and recreation.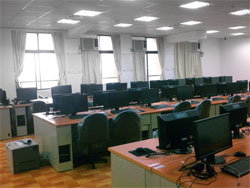 4. Broadening the range of technical and vocational education to promote its standards:
  We are applying to establish an affiliated community college to increase ways to receive further training for citizens and to strengthen our life-long learning programs.
  We regularly provide the faculty, alumni, and citizens with various kinds of training programs, actively assisting skills, conducting academic conferences and engaging ourselves in a high level collaboration with as academic institutions to stimulate academic and cultural exchange to promote higher academic standards for the school.
  We Persistently conduct teacher training to promote a higher level for the faculty.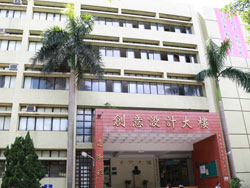 We actively conduct collaboration, put stress on practical teaching and research, reinforcing exchange and work with enterprises to establish partnerships with which our students may apply what they have learned.
  We are applying to establish postgraduate school to promote higher level for teaching and research.