Department of Mechanical Engineering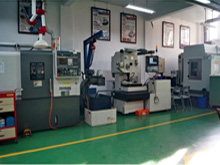 The educational objectives of Bachelor program of Mechanical Engineering are:
1. Educate the knowledge of mathematics, science and engineering to deal with the mechanical related problems;
2. Train the professional skills to develop the practical and planning capability;
3. Strengthen the communication and integration competence to display the essence of teamwork;
4. Enhance the humanism quality and international perspective to establish the concepts of lifelong learning and professional ethics.
The educational objectives of Master program of Mechanical engineering are:
1. To educate students possess the professional engineering accomplishments.
2. To train students are able to fulfill specialized mechanical skills as to develop the researching, practical and planning abilities.
3. To cultivate students have the spirits of lifetime learning and international viewpoints.
4. To promote students equip with the innovating, creating, analyzing abilities and problem-solving skills.
5. To educate students possess good communication, harmonization and professional leading abilities.
The number of enrollment in the Master program of Mechanical Engineering:
| | | | |
| --- | --- | --- | --- |
| Admission | Audition enrollment | Entrance examination | Total |
| Number of enrollment | 12 | 13 | 25 |
The number of enrollment in the Bachelor program of Mechanical Engineering:
Divisions

Degrees offered

Department of Mechanical Engineering

Department of Mechanical Engineering, vehicle division

Total

Full-time school

four-year undergraduate program

1

1

2

Full-time school

five-year junior college
1
1

Night School

four-year undergraduate program

0

2

2

Weekend School

two-year undergraduate program

1

0

1

In-service Program
four-year undergraduate program
1
1
1

Total

3

5

7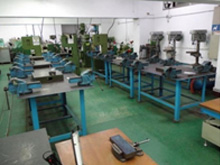 For those who are interested in applying for the Bachelor or Master program of Mechanical Engineering, please contact us by means of the following e-mail address to obtain relevant information:
dmee@nanya.edu.tw