Department of Marketing and Distribution Management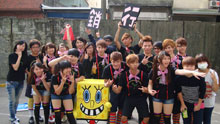 About Us
Welcome! The Department of Marketing and Distribution Management (M&DM) has experienced a vigorous growth in educational programs and faculty staff. Our goal is to design courses and programs that provide students with academic knowledge, technical skills, and market relevance and allow our students to succeed in the lucrative but challenging world of marketing and distribution. As a marketing and distribution services sector is a significant component of Taiwan's economy, we offer excellent and innovative programs which are undergraduate options/specializations designed in the context of our department.
 We are in hope to attract a diverse and excellent student body benefiting from our rigorous academic programs. To do so, we offer many class options allowing you to gain professional knowledge and complete most of your working experiences requirements. This is the place to launch your career.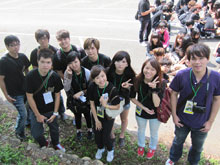 Academic Program Overview
Regardless of your career path, your success will depend on your ability to thrive in an environment of constant competition. Our Marketing and Distribution program at the Nanya Institute of Technology offers a comprehensive education that is more than just an academic experience. Our program will equip you to meet the challenges ahead, and we do so by providing an in-depth understanding of fundamentals of marketing and distribution management.
 Students can be admitted to our program in Year One, Year Two or Year Three as follows: Year One – Direct entry from Secondary School; Year Two –Transfer after completion of Year one in another department at Nanya, or at another college; Year Three – Transfer after completion of Years One and Two of the program at another university. Here are our curricula for the Bachelor of Marketing and Distribution program:
 In all, students in second and third year must select electives and complete the program requirements set out below. The program consists of 128 credits of undergraduate study in the areas of Finance. Students are required to take 20 credits in foundation courses, 18 credits (in first year), 53 credits (in the following years) of required marketing and distribution management courses, and 12 credits of marketing and distribution management or electives in related areas.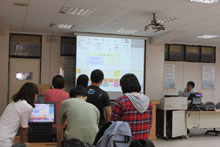 OUR MESSAGE
Dear Visitor,
The Department of Marketing and Distribution Management (M&DM) at the Nanya Institute of Technology is on the path to prominence fueled by the support of outstanding faculty, highly capable staff, passionate alumni, brilliant students and the generosity of business partners dedicated to the future of our youth and our nation. We have had the good fortune to serve as this Department Head during some of the most exciting times in our three-year history.
  Our top priority from its initial establishment was to implement a strategic plan to achieve our vision. To this end, we have continuously added new faculty members to our team, bringing our current faculty counted to nine. At the same time, our Department is in the process of developing a number of programs aimed at satisfying the demand for executive programs in the area of Marketing Management and Distribution Management. As a result, we'll see our students continue to excel in their respective fields. Our undergraduate students are being hired by the local firms, and our department continues to be at least as a significant resource for these local companies as any other education institutions in the nation. There is no shortage of success stories when it comes to our students.
Welcome to Department of Marketing Management and Distribution Management
Department Head Cheng, Shan-ling
Associated Professor
Department of Marketing and Distribution Management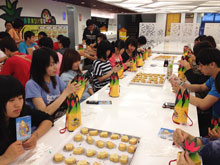 OUR MISSION STATEMENT
Over the last decade, marketing and distribution professionals have faced an increasingly complex and technical world with the advent of a tremendous number of new "exotic" securities, the explosion in the options and futures markets, the increase in financial globalization, and the increased volatility and equity in currency markets. Thus, the mission of the Department of Marketing and Distribution Management at the Nanya Institution of Technology is threefold:
 1. To create and disseminate knowledge that build up disciplinary competence in business practices and innovative research in marketing and distribution.
 2. To link that scholarly achievement to high-quality learning experiences for a diverse application of activities related to the marketing and distribution decisions of individuals and corporations
 3. To prepare our students for responsible business practices worldwide and to be an assent resource for the business community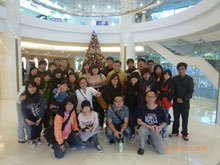 Faculty and Research
FACULTY
In order to better serve the educational needs of the business community, the Marketing and Distribution Management Department (M&DM) has assembled a faculty from diverse backgrounds and with real-world experience. The current members of the staff have significant full-time experience in teaching, consulting, and research on the task of providing the business community in Finance.
RESEARCH
Each year, faculty and researchers in Department of Marketing and Distribution Management (M&DM) publish several working and research papers and held several seminars. Please refer to the personal websites of our teaching staff for publications.