Department of Business Administration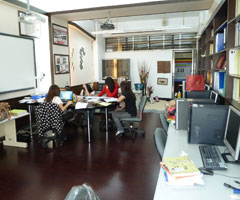 Fostering excellent management personnel with e-management performance
To cultivate students with international outlook, enthusiasm and corporate virtues is our ultimate goal. To do this, we are going to strengthen the five professional core capacities of management. Facing the pressure of globalization, our students are confident with employability and competitiveness.
Curriculum
Our course design is to meet with the needs of generalists for the grass-roots management, including marketing, production, finance, human resources, creativity, and e-information management. On the other hand, our curriculum is combined with professional certification tests. We are providing certification scholarships to encourage students to strengthen their employability and competitiveness. Project implementation and off-campus internship both at home and abroad are emphasized to enhance the students' practical work-site experiences.
Faculty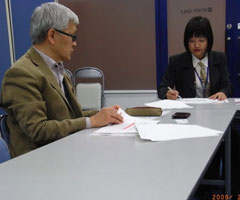 Our faculty consists of 7 full-time teaching personnel: 4 associate professors, 1 assistant professors, and 2 lecturers. The faculty members are full of practical experiences of studying and working abroad, and they are capable of instructing students for their overseas internship and professional licenses.
Curricular Features
In addition to the courses of training expertise of business management personnel, we are offering off-campus internship in domestic and foreign countries such as Singapore and Japan.
Post-graduation and Employment
Out graduates are expected to grow into the fields of marketing activities planning, bonded business service, logistics management, human resources management, executive secretary, warehouse management, procurement, production planning assistant, accounting assistant, import and export clerks, electronic data processing system operator, and information assistant. Those who want to get further education can possibly enter graduate programs in business administration in Taiwan or abroad.
Contact
TEL: +886-3-4361070 #5305